Trapped in a hotel room: my scientific life in the pandemic
I've spent more than two of the past five months self-isolating in hotel rooms in Thailand and Hong Kong, forbidden to step outside. During these stints I have, at times, stood before a mirror just to appreciate an unmasked human face staring back at me. I've looked forward to the knock on the door indicating that a stranger, dressed from head to toe in personal protective equipment, is waiting to stick a swab up my nose and down my throat. I've stared through the peep-hole, excited by the warped, goldfish view of a hotel assistant dropping my meal off in the corridor. And I've lain in bed at 10 p.m. watching some creepy thriller, only to jump out of my skin as, without warning, someone wipes down my door with disinfectant.
Travel restrictions in Hong Kong stipulate mandatory quarantines of up to 21 days on arrival, and, in some cases, a further 21 days in a lower-risk country (in my case, Thailand) before entry. For most, these periods spent alone in small, sound-insulated rooms are a bizarre departure from life as we normally know it. Nonetheless, I consider myself lucky. After finishing my PhD in cognitive neuroscience at Bangor University, UK, in 2020, I faced the career abyss experienced by many early-career researchers during the COVID-19 pandemic. Graduate students all around me were having to pause their studies, or in some cases drop out completely, because their funding necessitated research that they could no longer conduct.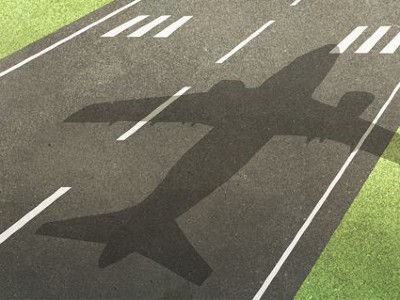 Collection: How to move lab
In 2020, I secured a postdoc at the Hong Kong Polytechnic University after more than a year of writing job applications. Straight after my PhD, I'd been offered a job in Singapore. I'd applied for the visa and had packed my bags when the pandemic hit. My prospective employer — presumably affected by funding cuts — stopped returning my e-mails. So, when this job in Hong Kong came up, I jumped at the opportunity to work with a fantastic principal investigator on a project studying the electrophysiological correlates of speech processing. The fact that Hong Kong had some of the most stringent COVID-19 restrictions in the world was definitely an after-thought.
Facing the true extent of travel-restriction complexities is now very much a reality for me, as it is for many other researchers, with home and work life split between countries that have entirely different approaches to COVID-19.
Here are some lessons I've learnt so far.
Isolate your work from your social life
Isolation will be different for everyone, but I found that there are a couple of things you can do to maximize your chances of surviving quarantine while retaining a strand of sanity. First, make the most of the opportunity to catch up with people. Respond to old unread messages and take the time to get in touch with friends. And laboratory meetings might just become your only source of contact (albeit virtual) during working hours, so take advantage of the social input they provide.
Keep moving, keep eating — and don't let work take over. It took me a while to realize that my step count should probably be higher than my word count, even while stuck inside. Allow your calorie count to be an outlier — food can be a great source of joy and structure in an otherwise very limited world. Mere restrictions on movement weren't going to hinder the culinary tour of Hong Kong that I'd embarked on from the confines of my quarantine hotel room, through delivery services.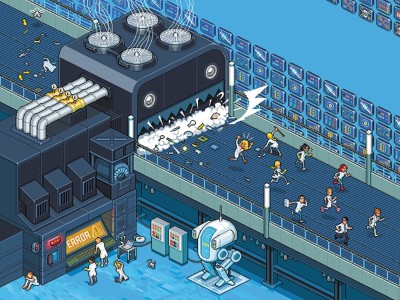 Collection: Young scientists
Finally, set work and non-work goals, if these are helpful, but be kind to yourself if (when) you don't meet them. Some days, it might prove difficult enough to muster the enthusiasm to get out of bed in the morning, let alone tackle a particularly dull work task that you've been putting off for weeks.
Set your non-negotiables
If you're heading to a country with strict travel restrictions and expensive entry and testing procedures, ask yourself some key questions and try to answer honestly. How often do you want to be able to go home and see your partner, family or friends? How much are you willing to spend on tests and quarantines so that you can leave and return to that country? How comfortable are you with the idea of total isolation, and how long could you put up with it? Establish what you're happy with and write it down, so as to have a concrete baseline to refer back to, because in the ever-changing world of travel restrictions and requirements, you can bet that your non-negotiables are going to be challenged.
I knew that, as for many language scientists, data collection for my research would require extended trips outside Hong Kong, and I appreciated the opportunity — through collaborations in Wales and Ireland — to be closer to home for periods during my work. Nonetheless, after two trips between Hong Kong and the United Kingdom, one involving 8 weeks of isolation, a 'maximum 21 days quarantine' rule is the latest addition to my non-negotiable list.
Push for flexibility
We're all living through unprecedented times, and you shouldn't be the only one making the compromise. Don't be afraid to explore possibilities with your employer in terms of remote work, flexible working arrangements and collaborations that take you a little closer to home. If prospective employers are entirely unwilling to engage in negotiation, take some time to consider whether they're the right people to be employed by during a global pandemic.
Be realistic
COVID tests, quarantines, more COVID tests, cancelled flights, 'fit to fly' certificates and other realities of travelling in the pandemic mean that, if you're thinking of committing to a job in a high-restriction country that requires travel, or have any desire to visit home, it's going to cost you. It's possible that it's not even going to be a wise decision, financially speaking, to take the job in the first place. For me, the financial security of my first postdoc, after nearly a decade of studying, has been somewhat offset by the travel protocols constraining a research project that necessitates international travel, and by the difficulty of returning home and maintaining a work–life balance. When considering a position, ask yourself: How much do you love this project? Are you purely motivated by the research and opportunities? Because, as an early-career researcher, if you're doing it for the money, it might not pay off.
Act if you're not happy
Ever-varying travel restrictions and entry requirements can sometimes feel like a bad relationship, in which the goalposts are continually being moved and the compromises you've made are constantly challenged.
For me, being denied boarding at the airport because of a minor discrepancy on a document (after immigration had confirmed that it was OK), and waiting until 5 a.m. for the 'misplaced' results of a COVID-19 test (mere hours before a flight) were real low points. Keep checking with yourself whether you've crossed the threshold, and the situation is no longer working for you. It's common in academia to accept being less than happy for brief stints, so as to make progress, but remember that being unhappy shouldn't be the norm.
doi: https://doi.org/10.1038/d41586-021-03566-4
This is an article from the Nature Careers Community, a place for Nature readers to share their professional experiences and advice. Guest posts are encouraged.